INPROP Foundation has been officially established at the end of 2019 and its primary goal is to actively support education, art and sport.
The idea of establishing the foundation of INPROP company, as a form of transparent gathering of financial resources and then redistributing them to chosen organizations or individuals, has grown after INPROP company in scope of whole consortium has become a part of České dráhy (Czech Railways).
Finance flow towards INPROP Foundation (foundation is acting as donee, provider of advertising, ...) is made according to the following table:
| Type of financing | Duty for INPROP Foundation to pay tax | Deductible tax for provider | Note |
| --- | --- | --- | --- |
| Donations | NO | NO | This option is welcome |
| Advertising | YES | YES | |
| Charity advertising | NO up to 20.000 € | YES | Preferred option |
In 2021 will be added an option to donate INPROP Foundation with 2% of paid tax, because in the meaning of applicable Income Tax Act can be INPROP Foundation registered as recipient of this tax in the following registration period, specifically from 01.09.2020 to 15.12.2020.
INPROP Foundation (acting as donor, subject ordering an advertising, sponsor, ...) will support chosen organizations or individuals according to the following table:
| Type of financing | Duty for the recipient to pay tax | Deductible tax for INPROP Foundation | Note |
| --- | --- | --- | --- |
| Donations | NO | NO | |
| Advertising | YES | YES | It is used if advertising will be done by the company, which does the stated activities in scope of business (it is not subject of non-profit sector) |
| Charity advertising | NO up to 20.000 € | YES | Recipient must be a subject of non-profit sector |
| Sport sponsoring | NO | YES | Recipient must be a sport organization |
In 2020 were supported organizations, whose activities are connected to academics of University of Žilina:

Civic association ALUMNI FRI
Registered office in Univerzitná 8215/1, Žilina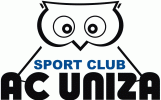 Civic association Academic Žilinská univerzita v Žiline
Registered office in Univerzitná 8215/1, Žilina